Posture Correction & Corrective Chiropractic Care

Conventional chiropractic care involves spinal manipulation to attain temporary back and neck pain relief. However it doesn't address the root cause of pain and discomfort.
Corrective chiropractic care (through the Chiropractic BioPhysics technique), aims to align the spine back to its normal and healthy curvature, allowing nerve energy to flow uninterrupted throughout the nervous system and into your vital organs.
Patients under corrective chiropractic care notice immediate pain relief, followed by a feelings of rejuvenation, higher energy levels, vitality, and overall wellness throughout their bodies. Most patients also report various other health issues clearing up during and after their treatment programs, including relief from acid reflux disease (GERD), migraine headaches, high blood pressure, TMJ, and even asthma.
Low Back Pain
For low back pain, the good news is that conservative chiropractic care has been proven by research to be the most effective way to manage low back pain. If you have chronic pain that has been with you for years, or have pain that has just recently started, Rodney W. McGinley, D.C. has 25 years of experience and expertise in helping people like you. Call him at 402-873-7399 to see how he may help you.
Disc Herniations
Rodney W. McGinley, D.C. has had extensive experience with successfully treating disc herniations. Recent research (2017) has shown that most disc herniations will get better with chiropractic care, or by spontaneous remission. There are several levels of severity when it comes to disc herniations. Rodney W. McGinley, D.C. has seen many cases where the patient was told by their physician that they would need surgery, but got better with the conservative chiropractic treatment we provide. There are times though where surgery is what is needed. If you do not respond to conservative treatment, we have Medical physicians we refer to that provide excellent care through pain management or surgery.
Sciatic Nerve Pain
Sciatic nerve pain, when your leg is killing you and the pain is relentless, sometimes its a pinched nerve in the back or from a disc problem, and sometimes its just a joint issue with the spine. Rodney W. McGinley, D.C. has extensive experience with these types of issues, so call to see what we can do for you. Most of these cases get better with chiropractic care and don't require drug therapy or surgery.
Stress Management
At his practice in Nebraska City, Rodney W. McGinley, D.C. has had extensive experience helping patients reduce and manage stress. There are many causes of stress; either from work, relationships, school, or life in general.
The care Rodney W. McGinley, D.C. gives his patients helps reduce physical stress, which helps people get the much needed stress relief they need. Helping reduce stress is a very important key to health, because not reducing stress has the potential to have devastating effects on the body.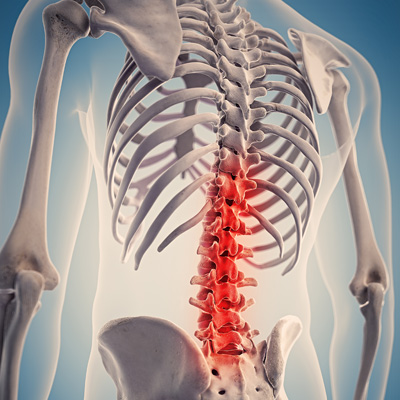 Complete Chiropractic Care
Conditions Treated
Suffering from any of these conditions? Looking to pinpoint and address the root cause of your symptoms? Contact us today for your free initial consultation.
Chronic Illness

Allergies / Sinus

Blood Pressure

Migraines

Headaches

Back Pain

Scoliosis
Postural Distortions

Fatigue

Shoulder Pain

Sleeping Disorders

Neck Pain

Asthma

Disc Herniation
Ear Infections

TMJ

Pregnancy Problems

Tingling / Numbness

Sciatica

Pinched Nerve