Conditions Treated

Your spine's natural curve is designed to carry vital nerve energy from your brain to your limbs and organs. Any misalignment in your spine as a result of poor postural habits, accidents, or injuries, puts unnecessary and dangerous pressure on the delicate nerves flowing out of it.
Through time, diminished nerve energy can create dysfunction and disease in your organs, leading irreversible health complications. Fortunately, corrective chiropractic care aims to realign the spine back to its normal curvature, alleviating unnecessary and dangerous pressure off of the nerve, and bringing the body back into a state of well-being.
Chronic Illness
MyChiroPractice
2021-07-21T19:06:00+00:00
If you are having trouble getting and staying well, chiropractic care may be of great benefit for you. Many people have reported to me that after being under chiropractic care, that "they just feel better". It is common to get a report from a patient that says that "this" or "that" condition cleared up and that they did not expect to see improve.
Symptoms: fatigue, lethargic, low energy, multiple medications, recurrent infections, depression, no motivation, stressed relationships
The spine can cause these types of symptoms in the arms or legs and other times there may be a different cause. A complete examination will show what your problems are and what the cause is too. If we can help, which often times we can, we will do all that's possible to get your health back and feeling better.
Symptoms: Weakness in arms or legs, restless leg syndrome, pain in the arms or legs, low back pain, neck pain, headaches, fatigue, irritability
Professional Referrals to Other Specialists
Common sense would tell dictate that conservative care such as chiropractic should come first, but there are times where medical care is needed to resolve a problem.
If during your examination or while under care at this office, it is determined that you need to seek medical care, I will refer you to your family Doctor or the appropriate specialist. There are spine specialists, neurologists, and orthopedic surgeons in Omaha and Lincoln that I have worked with for years, and have complete confidence in their skill to help patients that require their service.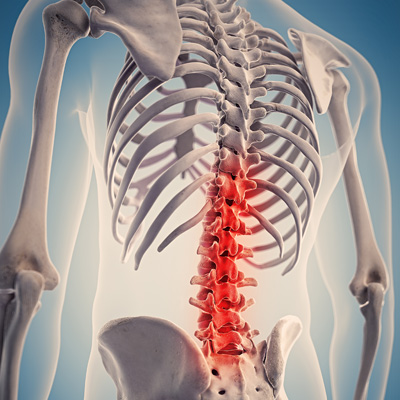 Complete Chiropractic Care
Conditions Treated
Suffering from any of these conditions? Looking to pinpoint and address the root cause of your symptoms? Contact us today for your free initial consultation.
Chronic Illness

Allergies / Sinus

Blood Pressure

Migraines

Headaches

Back Pain

Scoliosis
Postural Distortions

Fatigue

Shoulder Pain

Sleeping Disorders

Neck Pain

Asthma

Disc Herniation
Ear Infections

TMJ

Pregnancy Problems

Tingling / Numbness

Sciatica

Pinched Nerve